Hurley Children's Hospital Announces 2023 CMN Child Champion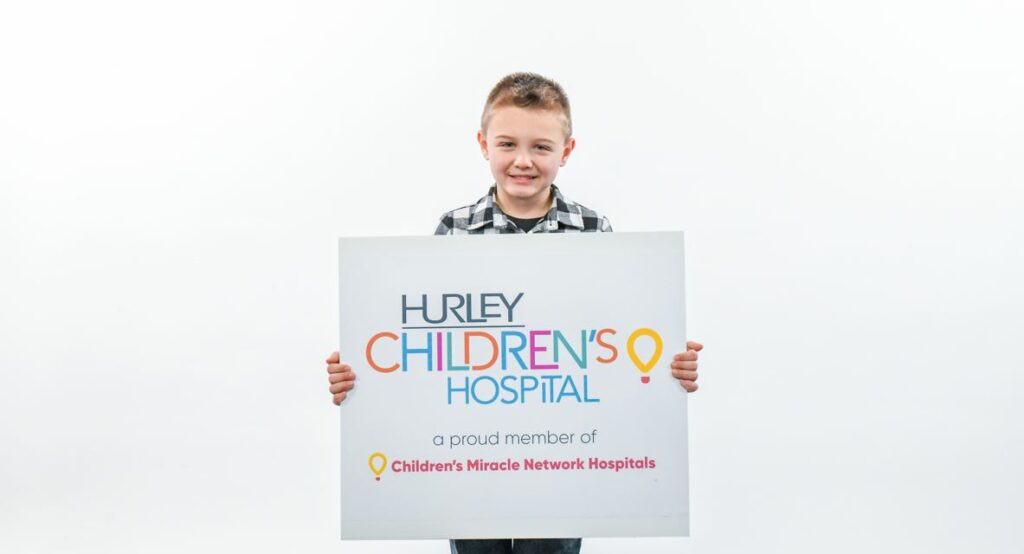 Two-year-old Hudson Campbell suffered a catastrophic head injury in September of 2018 when a solid steel bar from a trailer that was parked in his family's yard fell directly onto his head. It all happened so fast for Hudson's mom, Megan, who was 34 weeks pregnant at the time. She called 9-1-1, then Hudson's dad, Andy.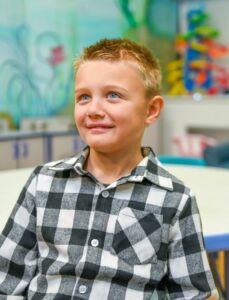 As Andy pulled into the driveway, he saw the emergency vehicles pulling out with his boy. The Campbell family put all their faith into the Level II Pediatric Emergency Department at Hurley Children's Hospital; the only one of its kind in our region. Andy said walking into the trauma bay at Hurley felt like a movie, he had never seen so many people in one spot at a hospital, each of them there with one goal: to help his son.
Hudson underwent an extensive, five hour surgery to repair his fractured skull; a surgery which Dr. Shah-Naz Khan, who specializes in neurological surgery, compared to putting back together a jigsaw puzzle. Hudson's surgery lasted into the middle of the night. That five hour wait was the longest of Megan and Andy's life.
Following surgery, the family learned that the fact that Hudson's skull fractured upon impact may have actually saved his life and spared him from further complications. The fracture gave relief to the internal bleeding and pressure.
Hudson was admitted to Hurley's Pediatric Intensive Care Unit for six days before being transferred up to the Rehabilitation Unit. It was remarkable to watch this resilient child bounce back from such a serious injury. Psychological, Physical, Occupational and Speech therapy evaluations showed no cognitive deficits.
After only seven days in the hospital, Hudson was discharged. His family is extremely grateful to the PICU staff who made Hurley feel like their second home.
Amazingly enough, Hudson has never required follow up therapy. Aside from the scar on his head, Hudson Campbell is a picture-perfect 6-year-old.
Thanks to funding provided by Children's Miracle Network Hospitals, Hudson and his family received both the clinical and emotional support they desperately needed during their time at Hurley Children's Hospital. Hudson's parents often remark about how the team at Hurley treated not only their son, but the whole family.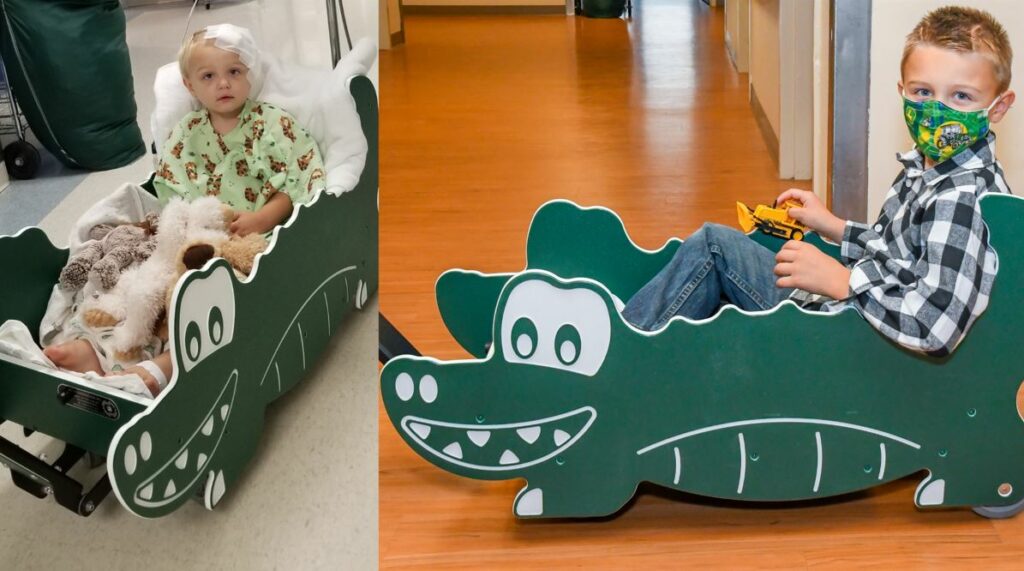 Children's Miracle Network funding is also the lifeline for Hurley's Child and Family Services team which provided comfort items to Hudson who could only handle low-level stimulation after surgery. Special gifts like the starry night light, coloring books, blocks and other activities given to the Campbells helped keep Hudson entertained during those difficult days in the hospital.
Today, Hudson is curious, energetic, and joyful. He is extremely artistic, and his parent's say most mornings when he's not at school you can find him outside in his sandbox, playing with his tractors and trucks.
Hudson and his family are looking forward to sharing their story, and helping with several local and national Children's Miracle Network Hospitals campaigns across mid-Michigan and throughout the country this year.
Hudson Campbell is truly a miracle!