Flushing Middle School Raises $3,000 During Inaugural Hurley Service Society Campaign for CMN Programs
Earlier this year, Girl Scout Troop 10001 (Keira, Evelyn, Leah, Lucy and Veronica) worked with Hurley's Volunteer Services to pitch a fundraising idea to the National Junior Honor Society and Student Council at Flushing Middle School where they are currently students.
Last week, this group hosted their inaugural campaign as a member of the Hurley Service Society by selling Children's Miracle Network Hospitals paper balloons and donating proceeds from their school dance which resulted in $3,000 for pediatric patients at Hurley.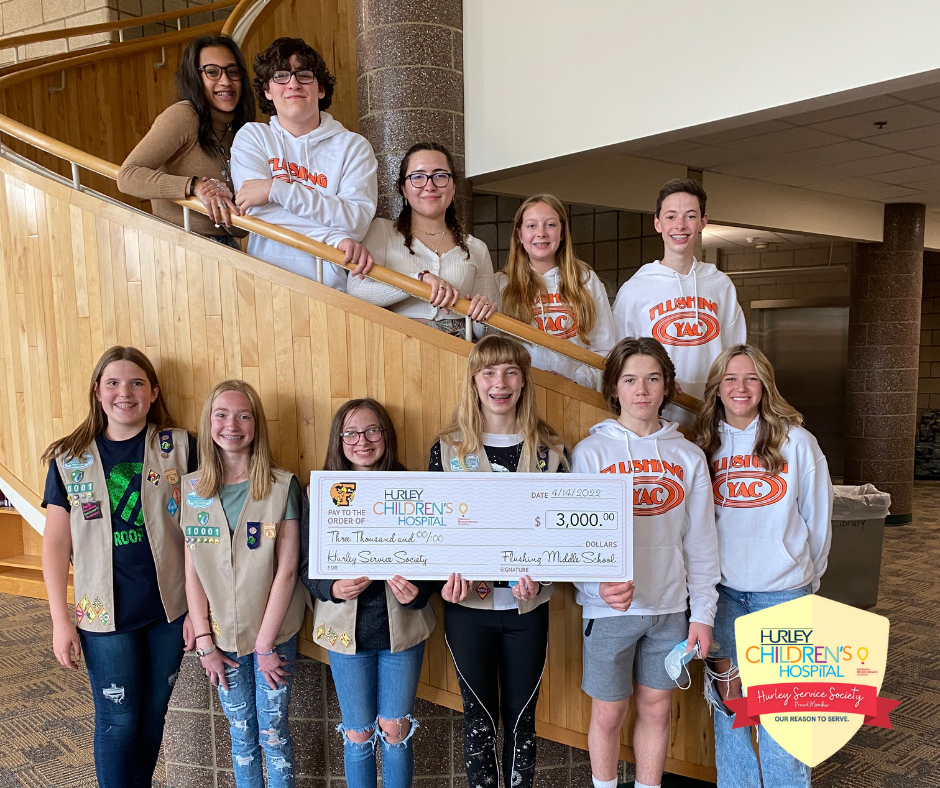 Hurley Service Society is made up of schools, youth organizations, and individuals who have a special interest in community service and volunteerism that want to utilize their time, talent, and treasure to support Hurley Medical Center and Hurley Children's Hospital.
Hurley Service Society is the perfect service opportunity for students who are interested in a hands-on approach in developing and implementing a movement or campaign from start to finish with the assistance of the Hurley Foundation and Volunteer Services Department.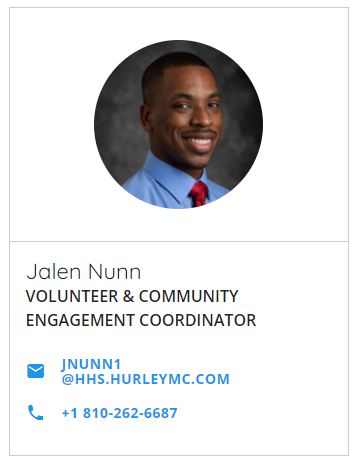 "Our goal is to give students who might have the desire to support their community but don't know where to start, the access to the tools needed," said Jalen Nunn, Volunteer and Community Engagement Coordinator at the Hurley Foundation.
If you are a school, parent or mentor that would like to get their youth group or child involved, contact Jalen at jnunn1@hhs.hurleymc.com for more information.
Thank you to the students at Flushing Middle School for collaborating together to expand their impact and awareness for a great cause.